Pet food – high volume production, outstanding quality
Process Expo visitors will be able to experience three demonstrations per day of Provisur's best-in-class forming equipment for the highly competitive pet food market. Designed for smaller to midsize processors of pet consumables, the versatile Formax® NovaMax® 150 forming machine has a small footprint and provides excellent portion control. It can be seen in action at the live Pet Treat production line on the show floor.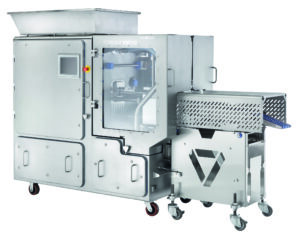 Slicing – new developments, synchronized systems
In the slicing segment, Provisur will present a range of next-generation equipment. For example, the Formax SX550, the new large-capacity slicer for high throughput and strong performance, and the SX330-A which enhances short-run slicing processes. The new CashinSX™ combines the best of the Cashin and SX platforms to provide maximum bacon slicing performance for retail and food service applications. To create smooth product flow, the Hoegger X4 Press optimally prepares food items for slicing, and fits seamlessly into a synchronized sequence of pressing, scanning and slicing.
Separation – maximum yield, perfect texture
The Provisur portfolio of separation equipment is unique in providing all necessary separation processes for efficient production. The STS3000 is the newest model in the company's STS platform (soft tissue separator). Its advanced technology ensures that products are free of bone fragments, sinew, and cartilage, while still maintaining the structure of the fiber in both meat and fish. The Beehive RSTD06 MAX is widely recognized as one of the most versatile protein separators in the industry and has the ability to handle products that other separators cannot, putting it in a class by itself.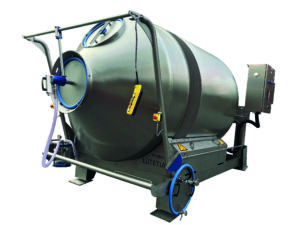 DMC– Versatile process integration with Tumbling Equipment
Provisur will be showcasing Lutetia's T2 tumbler, which features the patented steam-vacuum technology that helps to increase yield up to 8%. The machine is designed for smaller capacities, allowing versatile process integration from DMC – defrosting, marinating curing, tenderizing, cooking as well as drying or smoking – and efficient tumbling processes. Another  benefit is the low total cost of ownership . Provisur specialists will consult interested visitors in how to optimize the applications for their needs.
Further Processing – forming technology of the future
The further processing segment features two additional highlights of Provisur's drive for excellence and innovation. One of these is the VerTex®1000 with Tender-Form. With its breakthrough rotary forming technology, the VerTex®1000 Tender-Form delivers high-volume processing in tandem with unprecedented levels of product consistency and texture.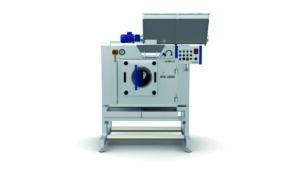 Brian Perkins, President of Provisur Technologies, says, "We are proud to present our extensive range of innovations at Process Expo. And we are looking forward to welcoming our customers and everyone who is interested in our solutions in person. We can't wait to prove our concept of "pushing boundaries" with new solutions for meat, poultry, plant-based food and pet food applications."