The global vegan cheese market is expected to grow at a compound annual growth rate of 10.48% over the forecast period to reach a market size of US$2,742.855 million in 2028, from US$1,364.983 million in 2021.
Vegan cheese products are gaining popularity as consumers are shifting from the conventional cheese. Vegan cheese is regarded to be a non-dairy product which is mainly consumed by vegans as it is high in proteins and is cholesterol free. Moreover, vegan cheese is obtained from different sources and is available in different types.
Plant-based cheese is another name which is given to vegan cheese and this type of cheese is most preferred among individuals suffering from the issue of lactose intolerance. Since there have been concerns growing relating to the unhealthy aspects of animal-based products, individuals are shifting towards more plant-based products which act as a substitute and are healthy.
The popularity of veganism along with the dietary restrictions amongst health-conscious consumers is regarded to be a few imperative factors driving the growth of the market. Besides, there has been a growing inclination towards veganism in various parts of the world which is anticipated to further boost the adoption of vegan cheese.
Furthermore, an increase in the negative impact of meat consumptions, specifically on the environment, can also be regarded as an efficient factor in raising the popularity of plant-based products which effectively involves the growing demand of vegan cheese.
The global vegan cheese market is driven by increasing lactose intolerance cases
Over the past few years, there has been an increase in lactose-intolerant cases which has raised a few social and ethical concerns relating to animal-based products. In this regard, individuals are seen to shift to non-dairy products such as vegan cheese which is expected to drive the growth of the vegan cheese market.
According to the European Plant-based Foods Association, amongst the world population, there are about 70% of individuals who suffer from the issue of lactose intolerance. In this regard, it is noted that the ability to tolerate a different certain amount of lactose differs from individual to individual. With such a high percentage of lactose intolerant cases, the market for vegan cheese is expected to witness growth during the forecast period.
Plant-based diets on the other hand are environmentally friendly, a result of which consumers are demanding more plant-based products at a rapid pace. This in turn is resulting vegan cheese to turn out to be on a similar trajectory in various parts of the world.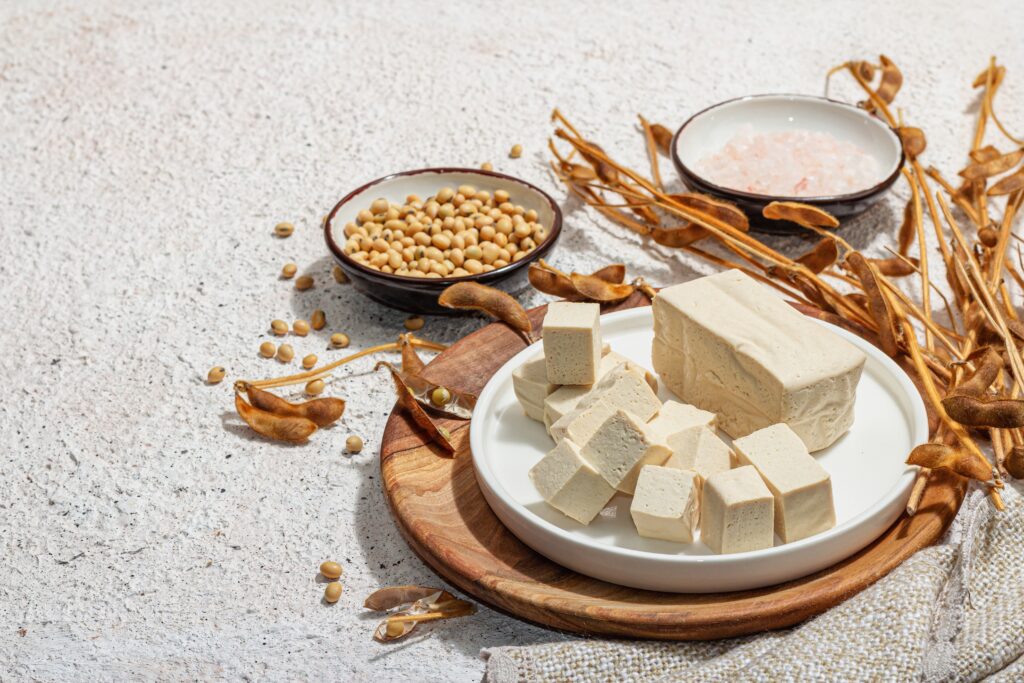 Key Developments.
In 2022, a Mumbai based tech company Plan B Foods moved forward with the launch of a range of vegan cheese products such as cheese slices for the pan-India customers. These vegan cheese slices are further said to be available in two variants, cheddar and classic.
In January 2023, Pret A Manger introduced its first vegan cheese sandwiches. The new options went on sale in Pret locations all throughout the UK in the same week of its launch. According to the restaurant, these sandwiches are primarily targeted towards vegans and flexitarians. The restaurant stated that it was employing a vegan cheese for the first time in its sandwiches with the inclusion of dairy-free Violife slices in both of the sandwiches. The vegan cheese slices, according to the manufacturer, are free of dairy, lactose, soy, gluten, and preservatives and have a hickory smoky rind.
In January 2023, Aldi, a leading low-cost hypermarket chain, introduced the broadest selection of vegan cheeses it has ever offered. Just in time for Veganuary, the retailer's newest plant-based products have arrived and are available for purchase online or in-store. Vegan soft cheese from Aldi's Plant Menu is offered in both the traditional plain and garlic & herb flavours.
North America accounts for major shares of the global vegan cheese market
By geography, the tank level monitoring market has been segmented into North America, South America, Europe, the Middle East and Africa, and the Asia Pacific.
The growing shift towards veganism in the region and increase in health awareness is driving the demand for plant-based food products in the major North American countries. Moreover, the favorable initiatives taken by the government to promote plant-based food products are further expected to boost the market demand for vegan cheese in the region, thereby adding to the overall market growth.
North American vegan cheese market is divided into the United States, Canada, and Mexico. The United States is expected to hold a substantial share of the market owing to the health consciousness among consumers coupled with the growing cases of lactose intolerant.
Based on product type, the global vegan cheese market is expected to witness positive demand for cheddar
Soy, almonds, vegetable oils, and numerous additional all-natural ingredients, such as peas or arrowroot, are frequently used to make vegan cheddar. Many consumers consider vegan cheddar to be a healthier alternative to normal cheese, and as it contains less fat than conventional cheese, it may help lessen their chance of developing heart disease.
The demand for vegan cheese, particularly cheddar, has prompted major market players to provide a wider variety of vegan cheddar products.
For instance, a major player in this industry, Daiya Foods Inc., provides a variety of dairy-free cheddar products, such as cheddar shreds, blocks, slices, cheese sticks, and mac & cheese in four different cheddar tastes. The products offered by the company are completely vegan and gluten-free. Product offering like the medium cheddar style block is made of oat base made of filtered water and oat flour, coconut oil, modified potato starch, chickpea protein, chickpea flour, and vitamin B12.