The firm is one among a number producing fish meat that, although plant based, is said to be difficult to distinguish from the real thing, with both the taste and texture being similar.
Made from pea proteins, algae extracts and plant oils, the vegan fish or "vish" from Revo Foods is said to be high in protein, vitamins and Omega-3 fatty acids.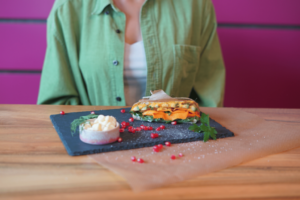 "Scientific findings confirm that Revo Foods' plant-based smoked salmon is safer for consumption than most popular smoked salmon products sold in Austria," the company states.
Revo Foods originally produced its fish substitutes from tofu, but switched to pea protein as this is less likely to trigger allergies.